For the next week or so leading up to BEA I will be featuring bloggers telling us about the ARCs they are most looking foward to getting their hands on, and publishers telling us which ARCs we should be on the lookout for! Today, to kick things off, Ashley from Nose Graze will be telling us the five galleys she's going to make sure to grab this year!
Hello everyone! Ashley from
Nose Graze
here! Huge thanks to Jennifer for letting me appear on Live to Read, Love to Read. I'm very excited to be sharing five books that I'm looking forward to see at BookExpo America 2014. Let's get started!
Talon by Julie Kagawa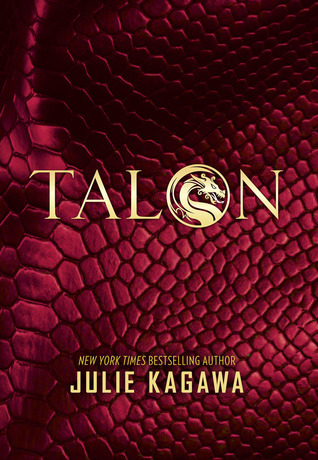 Long ago, dragons were hunted to near extinction by the Order of St. George, a legendary society of dragon slayers. Hiding in human form and growing their numbers in secret, the dragons of Talon have become strong and cunning, and they're positioned to take over the world with humans none the wiser.
Ember and Dante Hill are the only sister and brother known to dragonkind. Trained to infiltrate society, Ember wants to live the teen experience and enjoy a summer of freedom before taking her destined place in Talon. But destiny is a matter of perspective, and a rogue dragon will soon challenge everything Ember has been taught. As Ember struggles to accept her future, she and her brother are hunted by the Order of St. George.
Soldier Garret Xavier Sebastian has a mission to seek and destroy all dragons, and Talon's newest recruits in particular. But he cannot kill unless he is certain he has found his prey: and nothing is certain about Ember Hill. Faced with Ember's bravery, confidence and all-too-human desires, Garret begins to question everything that the Order has ingrained in him: and what he might be willing to give up to find the truth about dragons.
DRAAAAGONS!!! I think that says it all, really. There are not enough YA books out there about dragons. We need more! Although I've only read two books by Julie Kagawa (The Immortal Rules—LOVED; and The Iron King—kind of hated), I'm super excited for this book. Please be awesome, please be awesome, please be awesome! I'm kind of afraid of how long the signing line is going to be though *shudders* You better show up at least 30-60 minutes early if you want to snag a copy!
Goodreads
/
Amazon
/
Book Depository
The Jewel by Amy Ewing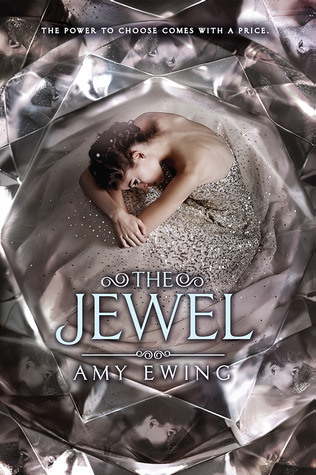 The Jewel means wealth. The Jewel means beauty. The Jewel means royalty. But for girls like Violet, the Jewel means servitude. Not just any kind of servitude. Violet, born and raised in the Marsh, has been trained as a surrogate for the royalty––because in the Jewel the only thing more important than opulence is offspring.
Purchased at the surrogacy auction by the Duchess of the Lake and greeted with a slap to the face, Violet (now known only as #197) quickly learns of the brutal truths that lie beneath the Jewel's glittering facade: the cruelty, backstabbing, and hidden violence that have become the royal way of life.
Violet must accept the ugly realities of her existence . . . and try to stay alive. But then a forbidden romance erupts between Violet and a handsome gentleman hired as a companion to the Duchess's petulant niece. Though his presence makes life in the Jewel a bit brighter, the consequences of their illicit relationship will cost them both more than they bargained for.
This book sounds AMAAAAAZING! I was so disappointed when HarperCollins didn't put it up on Edelweiss. BEA is my chance to finally snag it! The Jewel is being marketed as
The Handmaid's Tale
meets
The Selection
. I've never read The Handmaid's Tale but I've definitely read The Selection; it's one of my favourite series! Honestly, The Jewel is the kind of book you have to snag just for the cover alone. It's that gorgeous. It actually makes me wonder if the same cover designer did The Jewel and The Selection, because they have very similar styles.
Goodreads
/
Amazon
/
Book Depository
The Fine Art of Pretending by Rachel Harris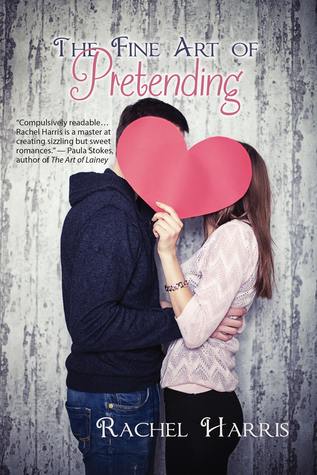 According to the guys at Fairfield Academy, there are two types of girls: the kind you hook up with, and the kind you're friends with. Seventeen-year-old Alyssa Reed is the second type. And she hates it. With just one year left to change her rank, she devises a plan to become the first type by homecoming, and she sets her sights on the perfect date—Justin Carter, Fairfield Academy's biggest hottie and most notorious player.
With 57 days until the dance, Aly launches Operation Sex Appeal and sheds her tomboy image. The only thing left is for Justin actually to notice her. Enter best friend Brandon Taylor, the school's second biggest hottie, and now Aly's pretend boyfriend. With his help, elevating from "funny friend" to "tempting vixen" is only a matter of time.
But when everything goes according to plan, the inevitable "break up" leaves their friendship in shambles, and Aly and Brandon with feelings they can't explain. And the fake couple discovers pretending can sometimes cost you the one thing you never expected to want.
There are so many reasons I'm excited for The Fine Art of Pretending! First of all, Rachel Harris is a total rockstar. She's amazingly sweet, fun, and her My Super Sweet Sixteenth Century series was a blast. I'm really looking forward to meeting her in person and snagging this fun, hilarious looking contemporary romance! How freaking adorable is that cover?? It makes me want to grab my husband and recreate that pose at home.
Goodreads
/
Amazon
/
Book Depository
The Young Elites by Marie Lu
I am tired of being used, hurt, and cast aside.
Adelina Amouteru is a survivor of the blood fever. A decade ago, the deadly illness swept through her nation. Most of the infected perished, while many of the children who survived were left with strange markings. Adelina's black hair turned silver, her lashes went pale, and now she has only a jagged scar where her left eye once was. Her cruel father believes she is a malfetto, an abomination, ruining their family's good name and standing in the way of their fortune. But some of the fever's survivors are rumored to possess more than just scars—they are believed to have mysterious and powerful gifts, and though their identities remain secret, they have come to be called the Young Elites.
Teren Santoro works for the king. As Leader of the Inquisition Axis, it is his job to seek out the Young Elites, to destroy them before they destroy the nation. He believes the Young Elites to be dangerous and vengeful, but it's Teren who may possess the darkest secret of all.
Enzo Valenciano is a member of the Dagger Society. This secret sect of Young Elites seeks out others like them before the Inquisition Axis can. But when the Daggers find Adelina, they discover someone with powers like they've never seen.
Adelina wants to believe Enzo is on her side, and that Teren is the true enemy. But the lives of these three will collide in unexpected ways, as each fights a very different and personal battle. But of one thing they are all certain: Adelina has abilities that shouldn't belong in this world. A vengeful blackness in her heart. And a desire to destroy all who dare to cross her.
It is my turn to use. My turn to hurt.
Another series by Marie Lu!! I feel horrible for saying this, but I never finished the Legend series. I did read the first book and ADORED it, but I haven't gotten around to reading the other two. But that being said, I'm insanely excited for this new series by Marie Lu. She's a great writer and I'm sure this book will be just as fabulous as Legend.
Goodreads
/
Amazon
/
Book Depository
Trial by Fire by Josephine Angelini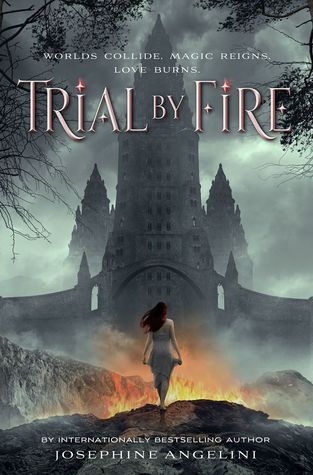 Love burns. Worlds collide. Magic reigns.
This world is trying to kill Lily Proctor. Her life-threatening allergies keep her from enjoying many of the experiences that other teenagers take for granted...which is why she is determined to enjoy her first (and perhaps only) high-school party. But Lily's life never goes according to plan, and after a humiliating incident in front of half her graduating class Lily wishes she could just disappear.
Suddenly Lily is in a different Salem - one overrun with horrifying creatures and ruled by powerful women called Crucibles. Strongest and cruellest of all the Crucibles is Lillian . . . Lily's identical other self in this alternate universe. This new version of her world is terrifyingly sensual, and Lily is soon overwhelmed by new experiences.
Lily realizes that what makes her weak at home is exactly what makes her extraordinary in New Salem. It also puts her life in danger. Thrown into a world she doesn't understand, Lily is torn between responsibilities she can't hope to shoulder alone, and a love she never expected.
But how can Lily be the saviour of this world when she is literally her own worst enemy?
I have to admit, my first experience with Josephine Angelini wasn't a good one (Starcrossed). But I'm very excited for Trial by Fire! It sounds like an interesting new fantasy book and it has WITCHES! There aren't many YA books out there with witches. The parallel universe side is interesting too. Hopefully it's a great book!
Goodreads
/
Amazon
/
Book Depository
Thanks so much to Ashley for showing us her top five books to look out for at BEA this year. I can't wait to get my hands on some of these myself! Which ones are you most excited for? Make sure to check back tomorrow when Olivia from Harper Collins tells us which books to look out for!